Spaces and Services
Joining ComoNExT means embracing an ambitious and shared entrepreneurial growth project and benefitting from the benefits of the structure. In fact, ComoNExT offers a high-tech, logistical and structural solution that covers all the possible needs of the companies that wish to be located inside the Innovation Hub.
Who can access?
ComoNExT offers offices and shared spaces of different sizes, depending on the specific needs, both for established companies that wish to establish a production section or research laboratories, as well as emerging innovative companies that can benefit from the facilitated conditions and technical support and logistics offered by the business incubator. Among the various realities present, the Innovation Hub hosts start-ups and spin-offs from research, companies conducting research and development in different industrial sectors, as well as providers of advanced technologies and services.
Spaces
ComoNExT offers for businesses, start-ups and office professionals, facilities of laboratories, equipped open spaces, and advanced logistics services to best meet the different needs.
Convention center
ComoNExT offers the opportunity to organize conferences, corporate meetings and reunions within its halls and spaces.
Auditorium – Capacity 100 seats
The room has the following equipment:
Lan and WI-FI connection
Microphone with and without wireless
Telephone system
Video projection
Videoconferencing
Conference Call
Blu-ray player
Dimmable room lighting system
Air conditioning and heating
Podium – Speaker Table
Flipchart
Reception and information center
Cloakroom
Technical assistance
Disabled access
Catering room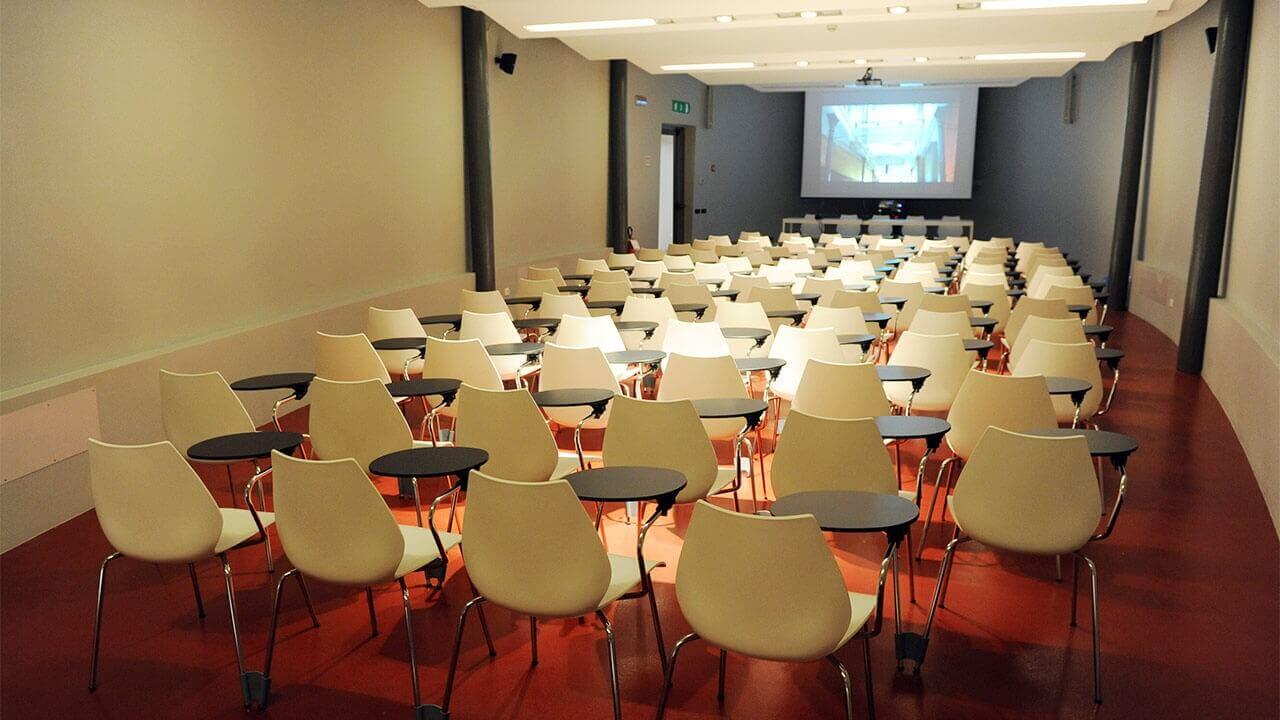 Space Room – Capacity 40 seats
The room has the following equipment:
Lan and WI-FI connection
Telephone system
Video projection
Videoconferencing
Conference Call
Air conditioning and heating
Flipchart
Reception and information center
Cloakroom
Technical assistance
Disabled access
Catering room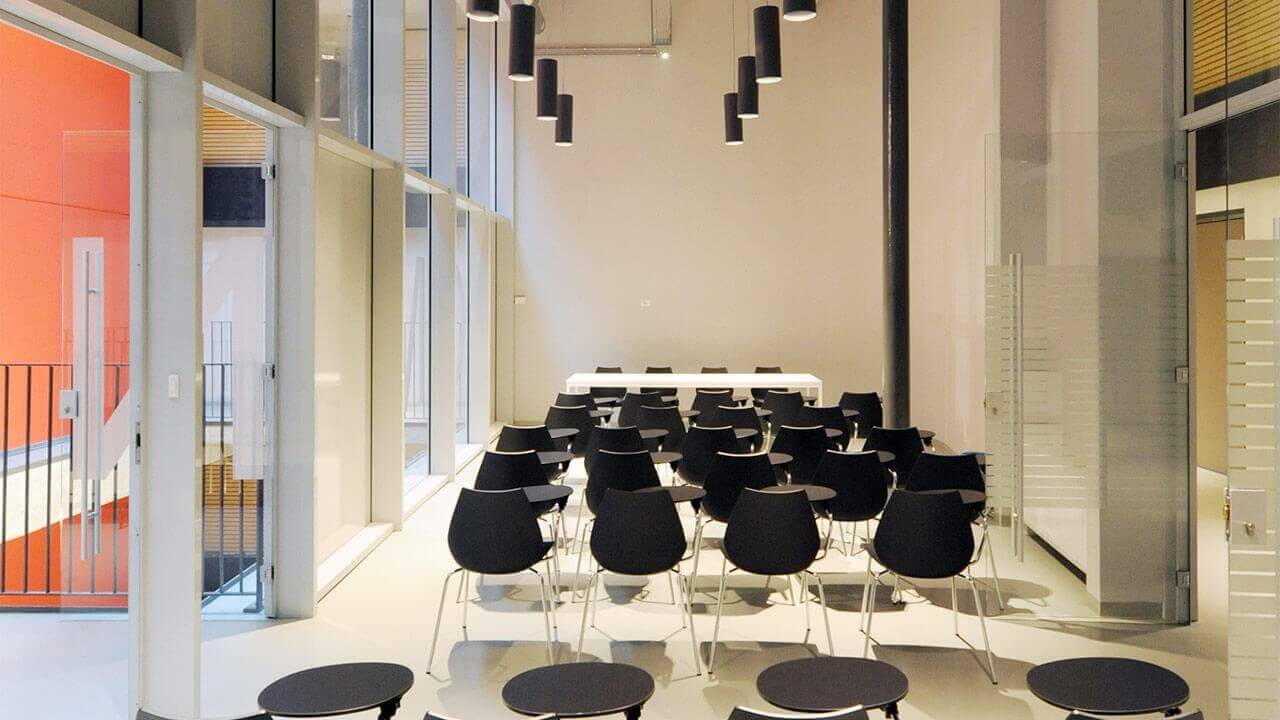 Time Room – Capacity 20 seats
The room has the following equipment:
Lan and WI-FI connection
Telephone system
Video projection
Videoconferencing
Conference Call
Air conditioning and heating
Flipchart
Reception and information center
Cloakroom
Technical assistance
Disabled access
Catering room